What To Do On A Rainy Day In The Cotswolds
A unique feature of the Cotswolds is that it harbors the Gloucestershire Warwickshire Steam Railway. This railway is run entirely by volunteers. The beautiful steam trains run on a line from Broadway to Cheltenham, stopping by four other stations along the way.
We were all excited about spending the day on the train, and it was the perfect thing to do since the skies were clouding over.
We started at Toddington Station, since it was the only station with a free car park. We bought our tickets and wandered around the platform taking in everything. Crossing the bridge over to the other platform, we boarded the train in a frenzy of excitement.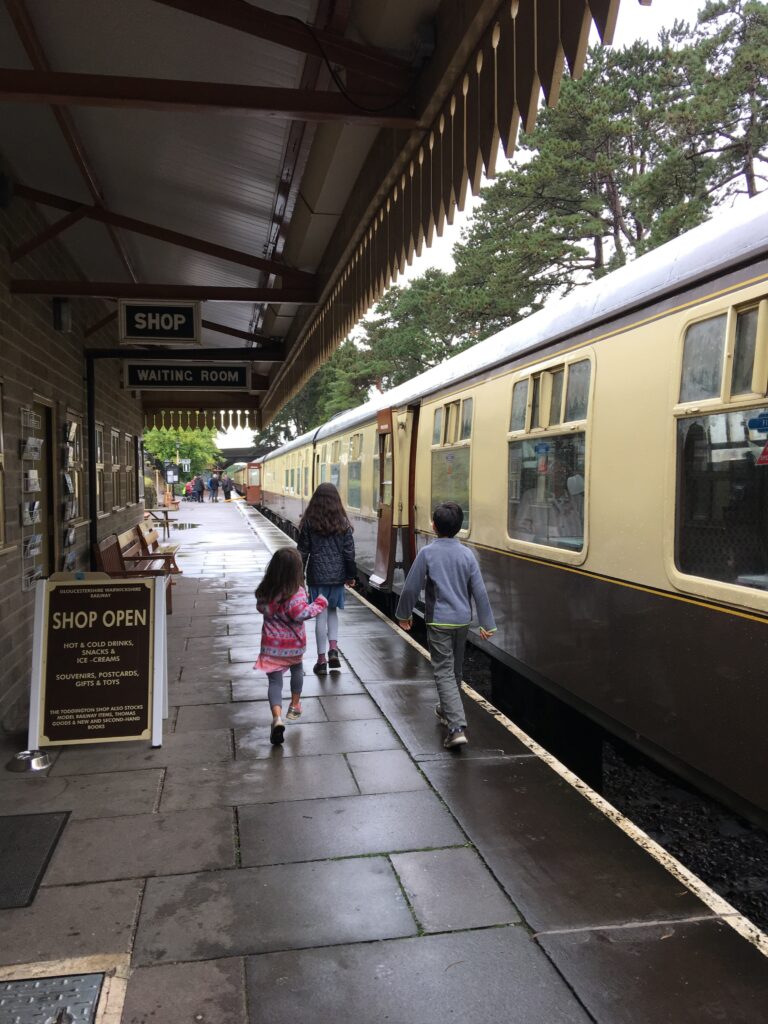 The conductor passed us as the train chuffed out of the station and out into the rolling countryside. "Look out for deer along the track," he told us. As we pulled into Winchcombe, we saw a group of children, dressed in period clothing and armed with parcels wrapped in brown paper and string. "They're reenacting the Pied Piper Evacuation, all of the schools around here reenact it on the railway," the conductor informed us. As soon as the group piled on, we were off again, zipping through countryside as the rain rolled down the windowpane.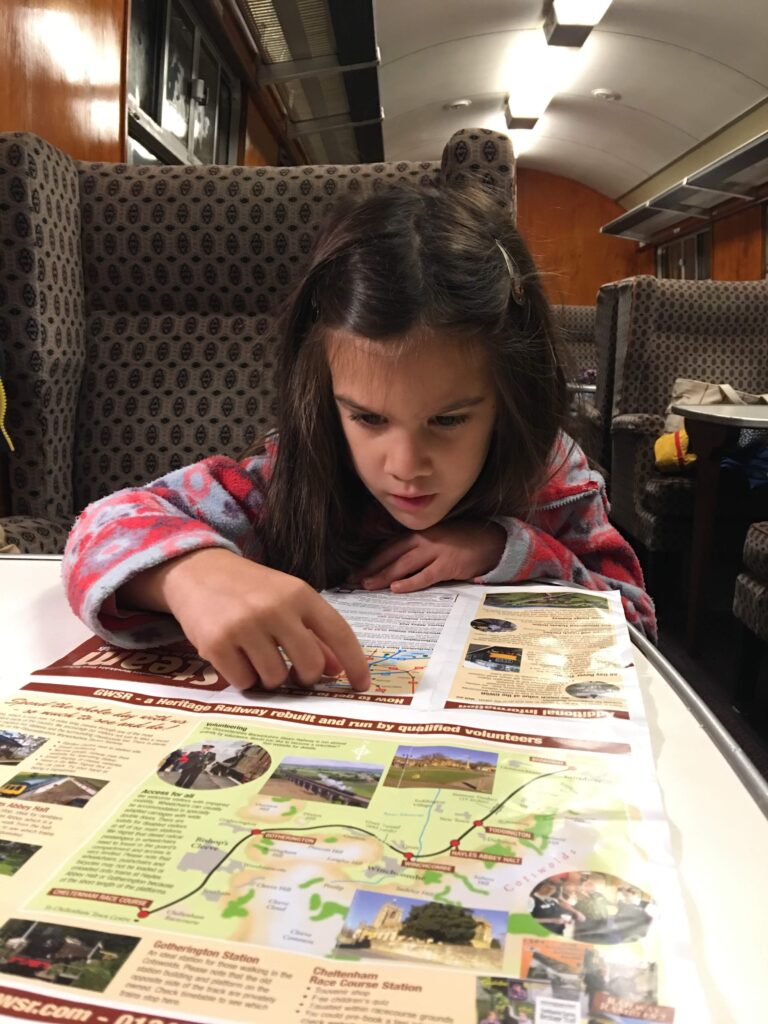 We sped past Gotherington and on to the Cheltenham Race Course Station, passing through the *supposedly* haunted Greet tunnel.
At Cheltenham we all got off to watch the engine switched. As we headed back up the track, a man dressed in a green coat and strange hat entered our compartment. From bits of conversation we discovered he was playing a German spy from the reenactment of the Pied Piper Evacuation.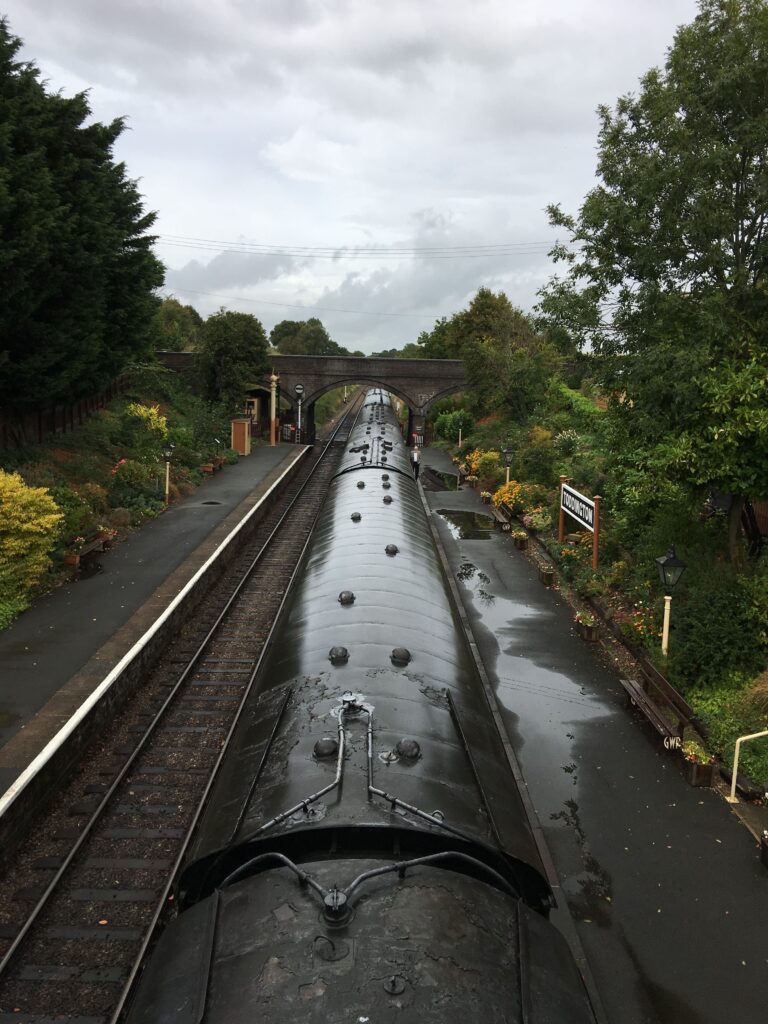 At Winchcombe, the schoolchildren, the spy, and a farmer who was also in the reenactment got off. We crossed the bridge over the tracks and went inside the Coffee Pot, a 1950's style tea room. While we were taking our tea, the schoolchildren had an mock air raid, with a frightfully loud siren and a small air raid shelter where they took cover.
We also explored the model railways here, housed in a boxcar next to the track. Then, we took the next train up to Broadway, passing over the Stanway Viaduct as the green-gold fields flashed by.
When we got into Broadway station, we admired the colored travel posters hung on the walls of the station. It was here that we had the only mishap of our journey. We were so busy doling out snacks, that we nearly missed our train back to Toddington! The train was just hissing its way out of the station as we clambered on.
We had a wonderful time on the Gloucestershire Warwickshire Steam Railway, and it was the perfect thing for a rainy day! If we come back, we'll be sure to visit!
Read more of our posts about things to do in the Cotswolds here!