How To Visit Williamsburg with Kids
Colonial Williamsburg is: 1) the world's largest living history museum, and 2) insanely overwhelming. The area covers 173 acres, has over 600 buildings, and is visited by over 500,000 people per year.
That being said, I've created an guide so you can get the most out of your Colonial Williamsburg experience.
Your 1 Day Colonial Williamsburg Itinerary
What to Bring:
Lots of water. You'll probably spend the whole day here, and staying hydrated is essential.
Comfortable walking shoes. You'll be walking lots, so make sure you stretch afterwards!
A backpack for bringing snacks and lunch.
Your phone with the Colonial Williamsburg app downloaded.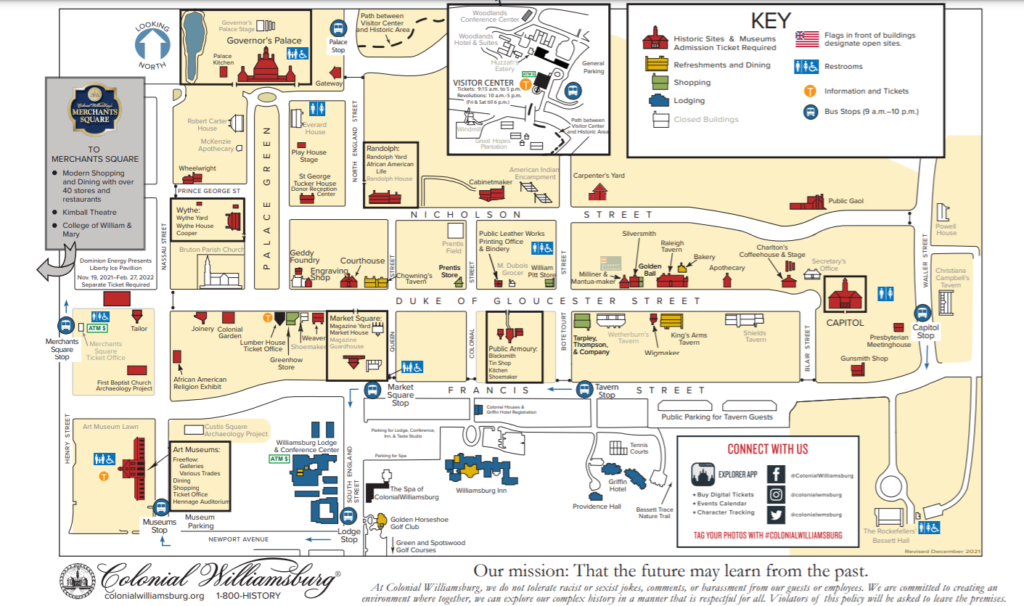 Planning your day:
Prior to your trip, take a look at the the events page of the Colonial Williamsburg site. Toggle to the day that you'll be visiting. This page lists the special events that will be happening throughout the day. Pick 2 or 3 that you're interested in. If there's a speech happening, make sure you take the time to listen, since they're especially good.
If you want to see a specific building or trade shop, make sure you check which days it's open on and plan your trip accordingly. On the downloadable map, check which houses and trade shops are open. Due to Covid-19, the trade shops and buildings aren't all open at the same time. It depends on the day of the week which ones will be open when you visit.
In Williamsburg:
At the Visitors Center, you'll take the shuttles down to the start of the town. You can walk there from the visitors center, but it's rather a long walk. We opted for the shuttles since we had a four and six year old with us.
From the shuttles, walk up to the governor's palace. Start here with a guided tour of the palace and gardens. Behind the palace is a hedge maze, a fun place for kids to explore. This historic building is open daily, and it's not to miss.
Then, walk down the palace green. The main street, Duke of Gloucester Street, has the most trade shops and historic sites along it, so I would suggest going there first. We found that it was easier to take things slowly and stop at each place as we went by, instead of going back and forth through Williamsburg since it's so big.
Some of our favorite stops were the trade shops lining the streets. Most are along Duke of Gloucester street, although a couple are on Nicholson Street and off the Palace Green.
We spent about 30 minutes at each trade shop, depending on how interested we were in the trade. Tip: Engaging with the staff by asking questions leads to a more detailed tour.
Some of our favorite trade shops:
Wigmakers
Engravers
Public Leather Works
Silversmiths
Cabinet Maker
We also enjoyed visiting the Governor's Palace, the Courthouse, and the Capitol.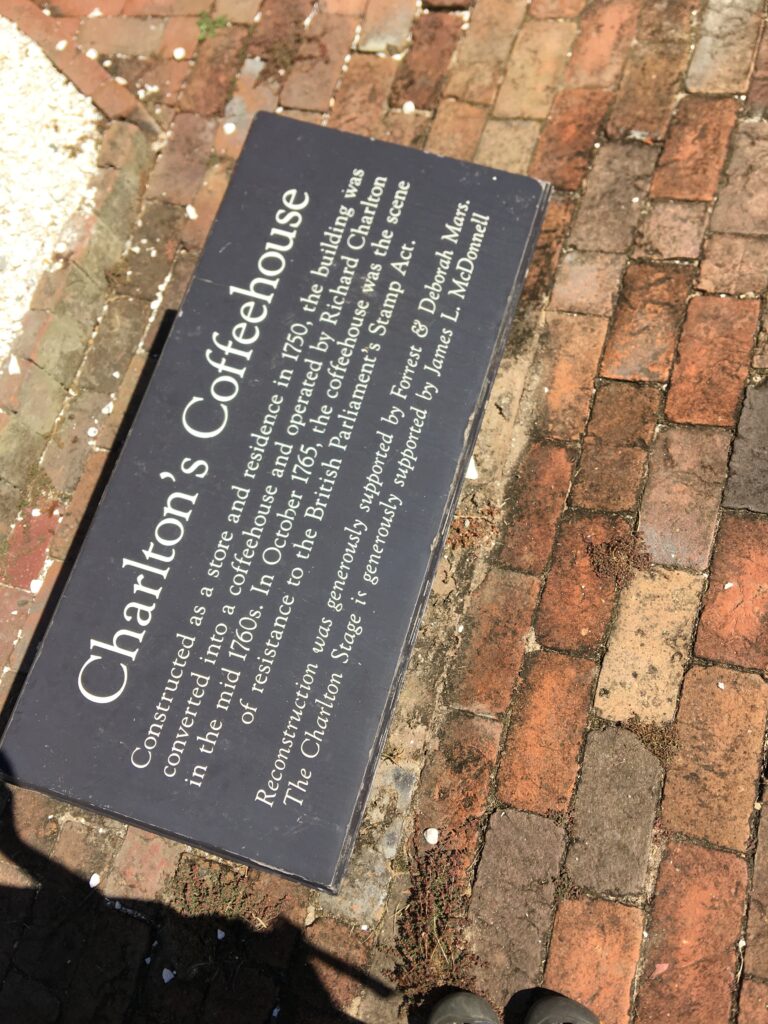 Personally, my favorite tour was of the Charlton Coffeehouse. This coffeehouse had an amazing history, told animatedly by my guide. It was also interesting to see the inside of a coffeehouse since they are mentioned many times in classic literature.
Wrapping It Up:
In addition to Williamsburg, we visited the two other settlements that make up the Historic Triangle: Jamestown and Yorktown. These are definetly worth visiting, but if you only have time for one, I would make it Williamsburg, since it has a wealth of trade shops and historic buildings. Williamsburg won't disappoint!