Three Free Things for Kids in London
Busy London can be an overwhelming experience with kids, but a few enjoyable stops can turn it into a great family memory. We enjoyed many places in London, but here are three we really loved.
1. The Princess Diana Playground
One of our favorite stops in London is this fun, imaginative playground! The large wooden pirate ship and other smaller sailboats are perfect for naval battles. In the cluster of tepees, children can become explorers. And with the musical instruments, they can perform to their heart's content. The network of paths allows easy access and ties it all together. After visiting the playground, we like to walk just down the path to visit a pond with ducks and swans. We enjoyed this playground so much that the last time we went to London, we stayed in an Airbnb conveniently located near it.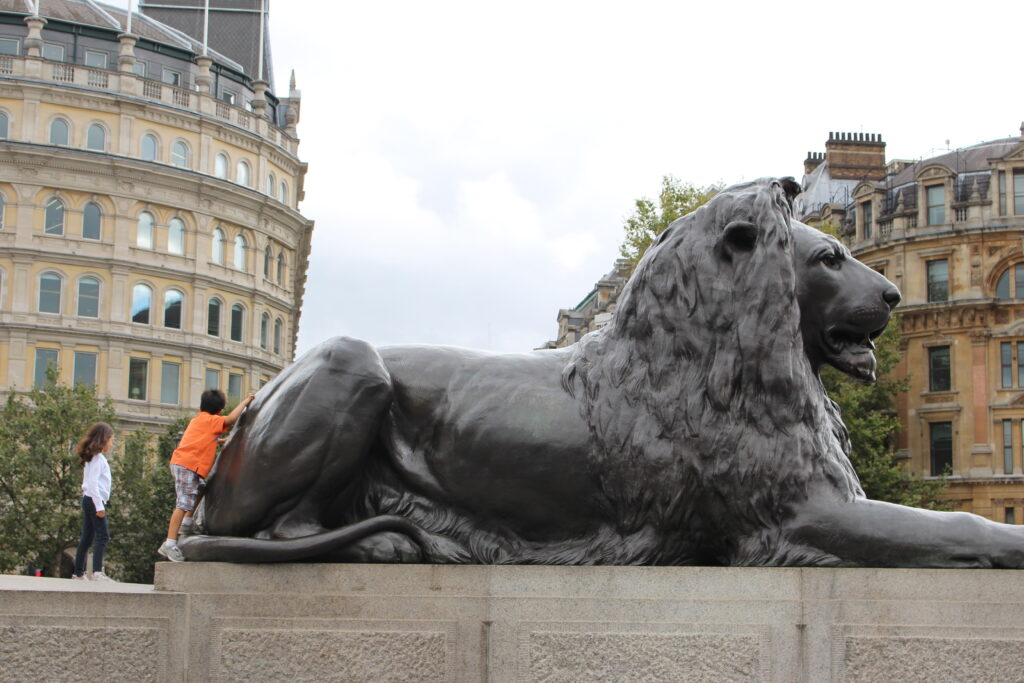 2. Trafalgar Square
Three things inhabit Trafalgar Square: people, pigeons, and lions. Four massive lions, famous landmarks, rest on a platform, watching the scenes around them. Busy Londoners throng the square, jostling each other as they make their way through the crowd. Pigeons crowd around the passersby, begging for crumbs. Of course, most children, big or little, want to try their hand at chasing the pigeons. Adding to the jumble, street performers are always doing something new to please and surprise.
3. The National Gallery
Just across from Trafalgar Square, the National Gallery is filled with the works of the masters. So that it wouldn't be an overwhelming experience for us, we only visited a couple galleries, mostly ones that held paintings we were familiar with. This made our visit a memorable experience. We also chose to keep it fairly short, only staying as long as the youngest's attention lasted. A bonus of the National Gallery: docents walk around giving FREE art talks!
Although there are many other great places in London, we would definitely revisit these three. After all, they're free, fun, and a wonderful family experience!