The Best of Bath – three spots not to miss
Bath is a city full of sights and sounds to see and hear. It is very pedestrian friendly (rather like Whitby.) In fact, some streets are even blocked off for only pedestrians! Here are the top three sights on our list.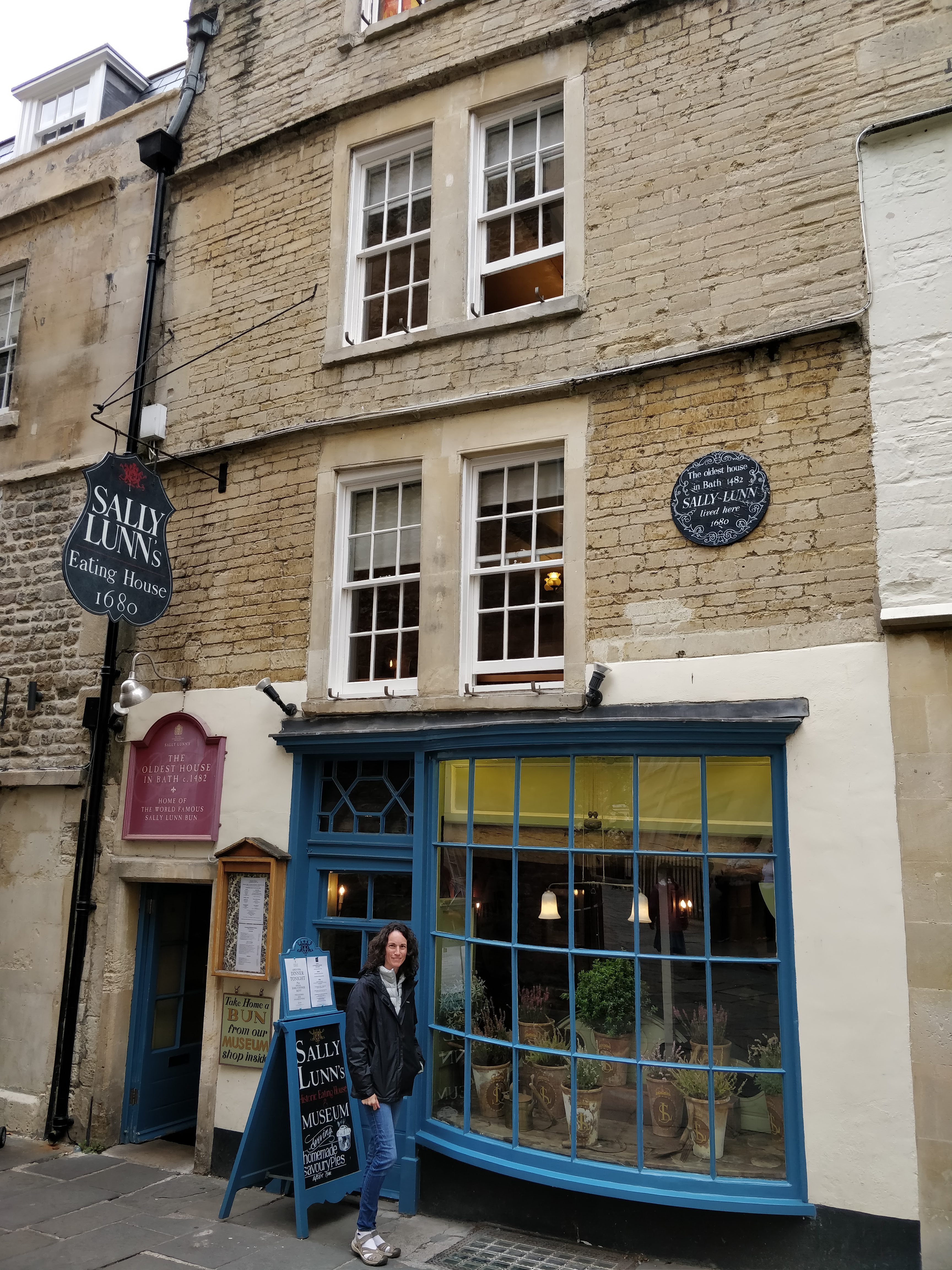 1. The Sally Lunn Bunn Shop
Made famous by a Huguenot refugee called Solange Luyon who baked festival bread in Bath during the 1600's, the bakery still sells 'Sally Lunn Bunns'. If you have a hungry crew, this is a good place to stop. The historic house, which contains both a bun shop and a tea room, is located along an alleyway behind an inn called the Huntsman. The bun shop is underground, where the original oven was. To enter the shop, go down the corridor that leads to a staircase, then proceed down the set of stairs. You can buy jams, buns, and other souvenirs in this shop. The large Sally buns are best eaten toasted. They come in lovely boxes of blue, green, red, and a bird pattern. Although we did not encounter any lines, this is a popular stop, so be prepared.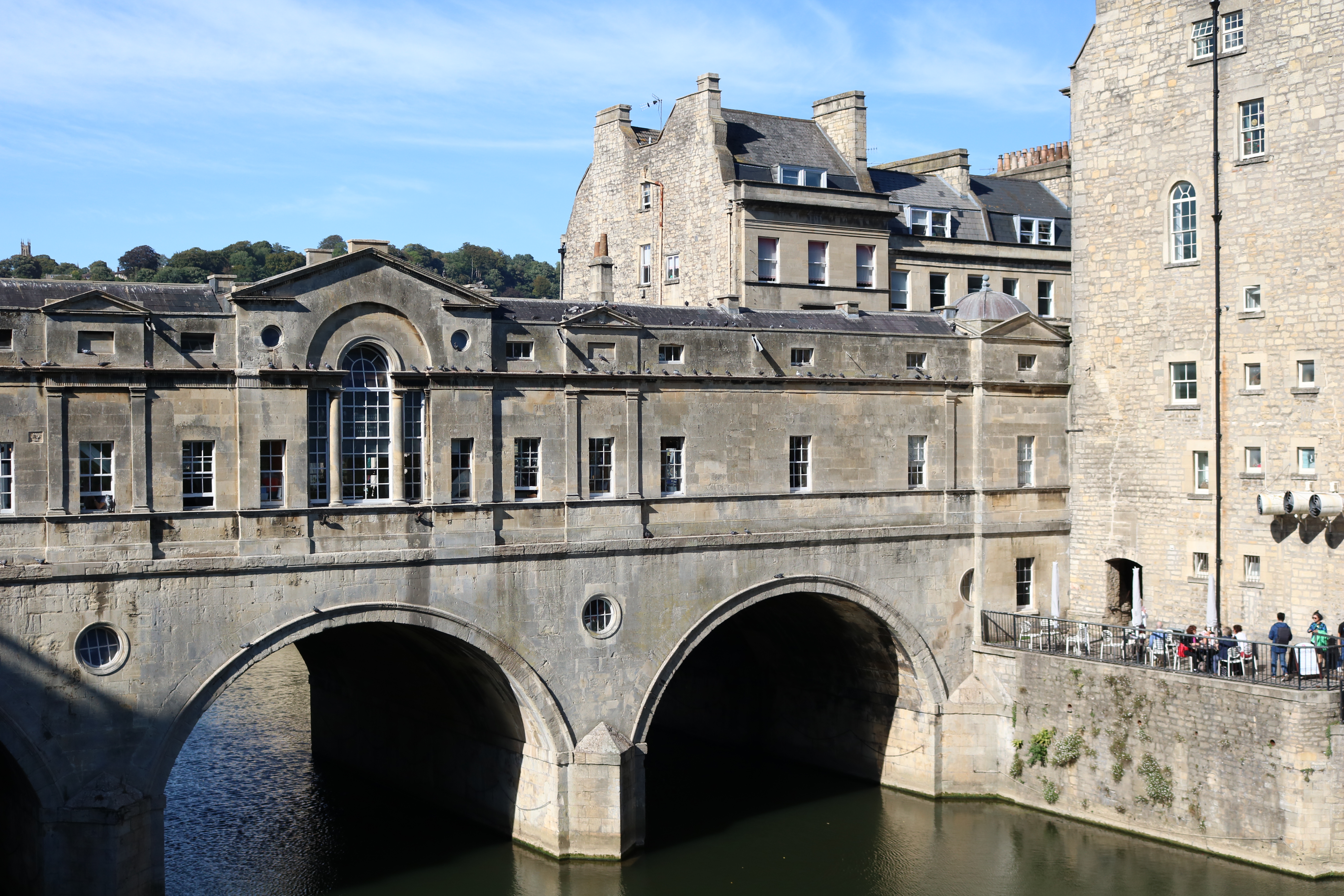 2. Pulteney Bridge
This bridge's beautiful architecture makes it an ideal spot for photos and also a lovely place for a sightseeing stroll to the shops along it. A narrow sidewalk allows pedestrian access, and room for a stroller as well. The ice cream shop is especially enticing to small people. Red flowers tumble out of a flower shop, spilling onto the street. An antique map store draws the eye; large windows display elaborate historical maps. The noise of visitors and townsfolk alike make it impossible to hear the river, but a good view of it can be obtained from Grand Parade street.
3. The Roman Baths
The natural hot springs used by the baths were a regular source of hot water. The baths were dedicated to Minerva, the Roman goddess of wisdom, and were often used for relaxation in Roman times. They are now Bath's main tourist attraction. Although the lines are long, it is worth the wait. They are well equipped inside with carriers for babies and audio guides.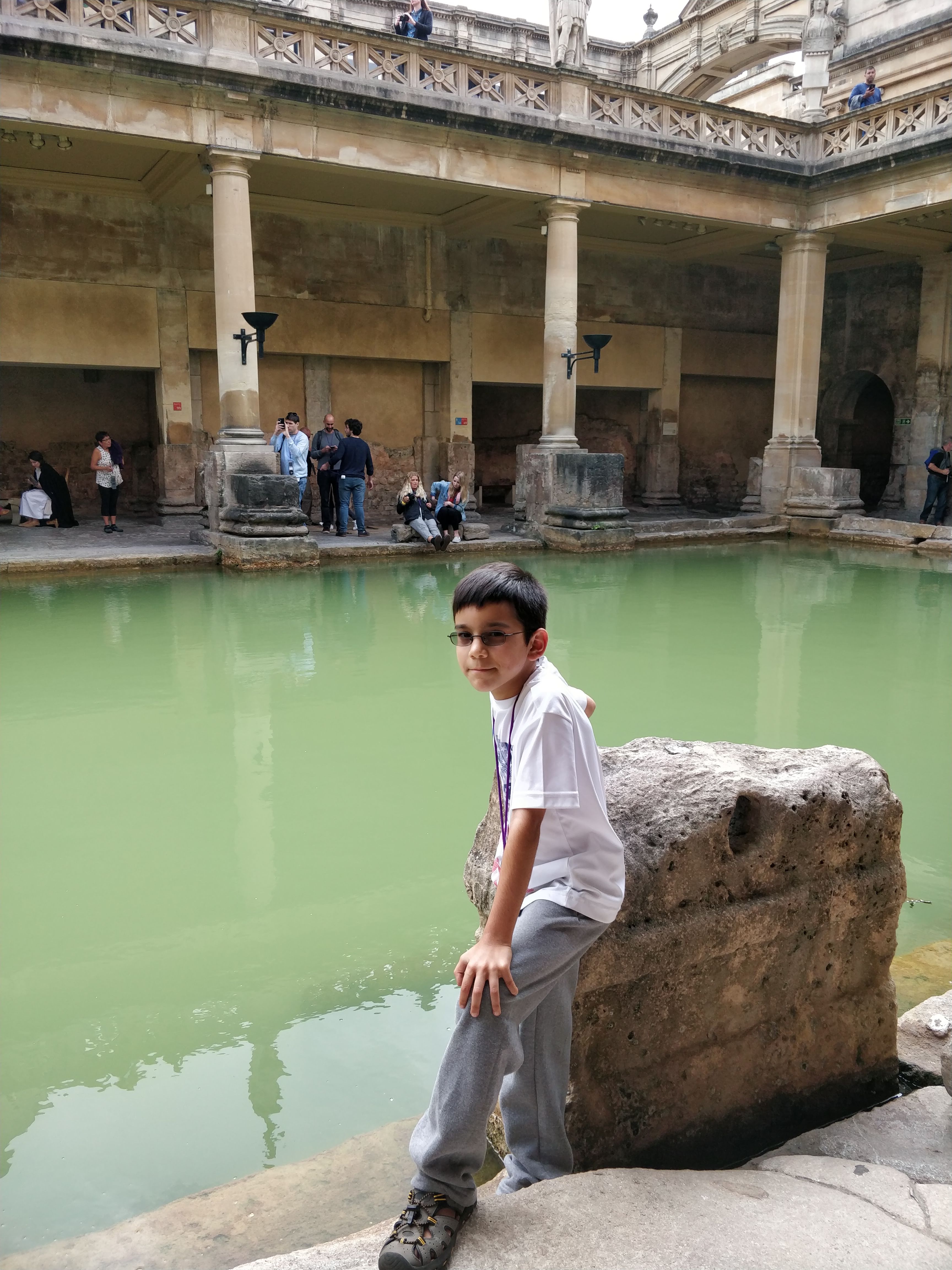 Families will find plenty to see and do in the Roman Baths. Older children and adults will enjoy seeing artifacts and demonstrations of Roman life. Little ones will be delighted with the Great Bath, which is a good place to stop and rest. People in period costume are often here and willing to answer questions about the baths. Free tour guides also start regularly in this area. There are also many other baths to visit: the King's Bath, the Sacred Bath, the East Bath, and Women's Bath, just to name a few.
The Pump Room, where lords and ladies took the waters, is now a restaurant where you can seek refreshment. Afterwards, there are plenty of things to see in the square outside the Baths. Eating places are plentiful. Our favorite was a Cornish pasty shop. There is also a supermarket just down the way.
We even saw a living 'statue' perform marvelous feats of balance while pouring water from a bottle. And toddlers will enjoy chasing pigeons around in the square in front of a cathedral!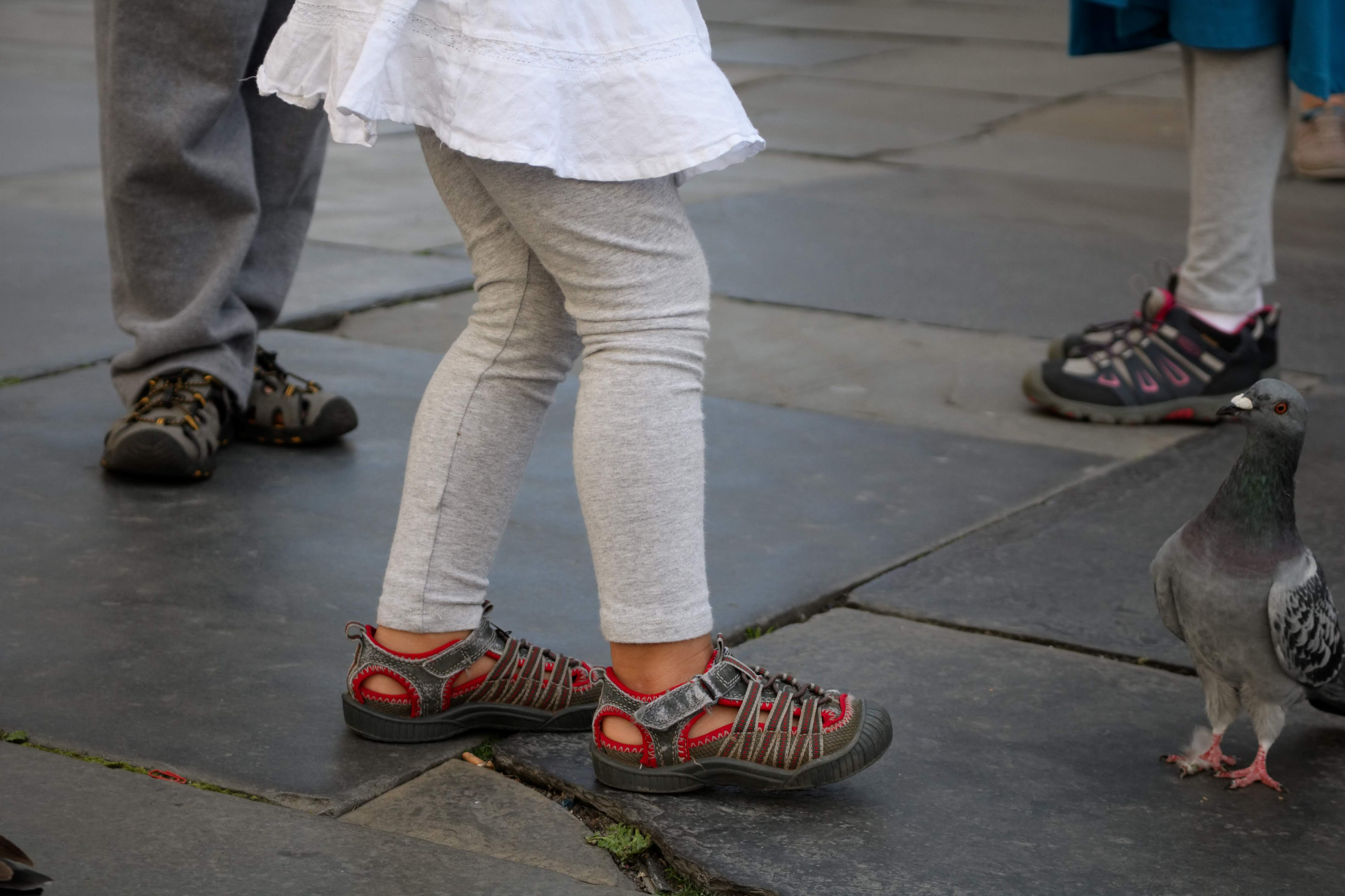 A walk around the rest of Bath will give you even more tastes of the sights and sounds of the city, since there are plenty of things to see!