A Secluded Retreat – Grandview Nature Preserve
On our last day in Virginia, we traveled to a secluded beach – Grandview Nature Preserve. It was conveniently located near the Historic Triangle, the area where we were staying. Once we arrived, we wound down a trail – unfortunately, populated by mosquitoes – to the beach. The sand sighed about our shoes as we stepped out of the tall grasses and onto the sloping beach. Waves guffawed to decaying wooden posts. Very few people were on the beach, so we had nearly the whole place to ourselves. On the horizon, we could make out a faint, fuzzy line of land. Huge boats inched past, so big they barely seemed to move. Little ghost crabs sped back and forth across the dunes, leaving tiny lines in the sand behind them.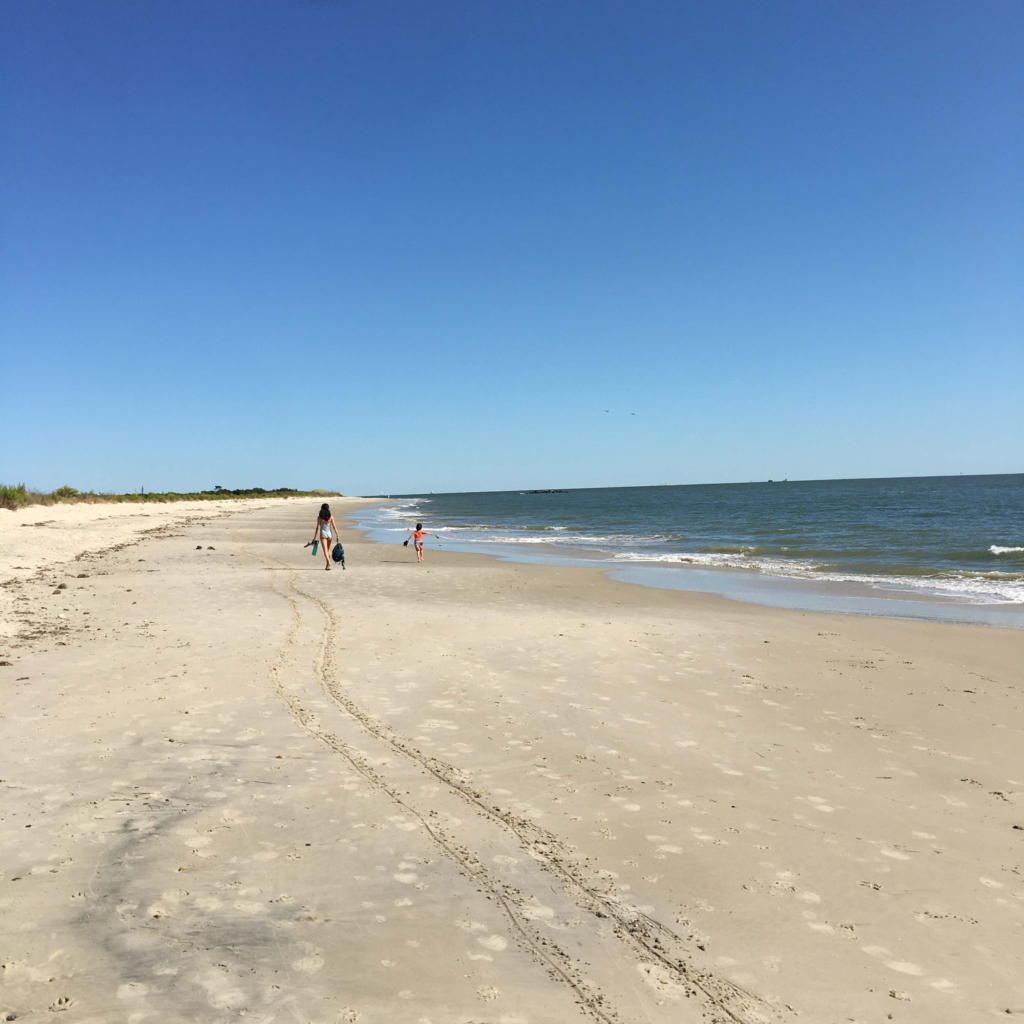 The beach sloped very little, which made for excellent wading. Fortunately, we came at low tide, so the beach was full of shells and driftwood. We discovered broken pieces of bright red coral in the water, and farther up the beach, we found dried versions, brittle and brown. We also found many horseshoe crab skeletons, and decorated a giant sandcastle with them.
As the afternoon wore on, the waves swallowed the sand as the tide slowly rose. The waves grew bigger, crashing loudly onto the shore. The setting sun reflected in the water, tinting it rose and fire.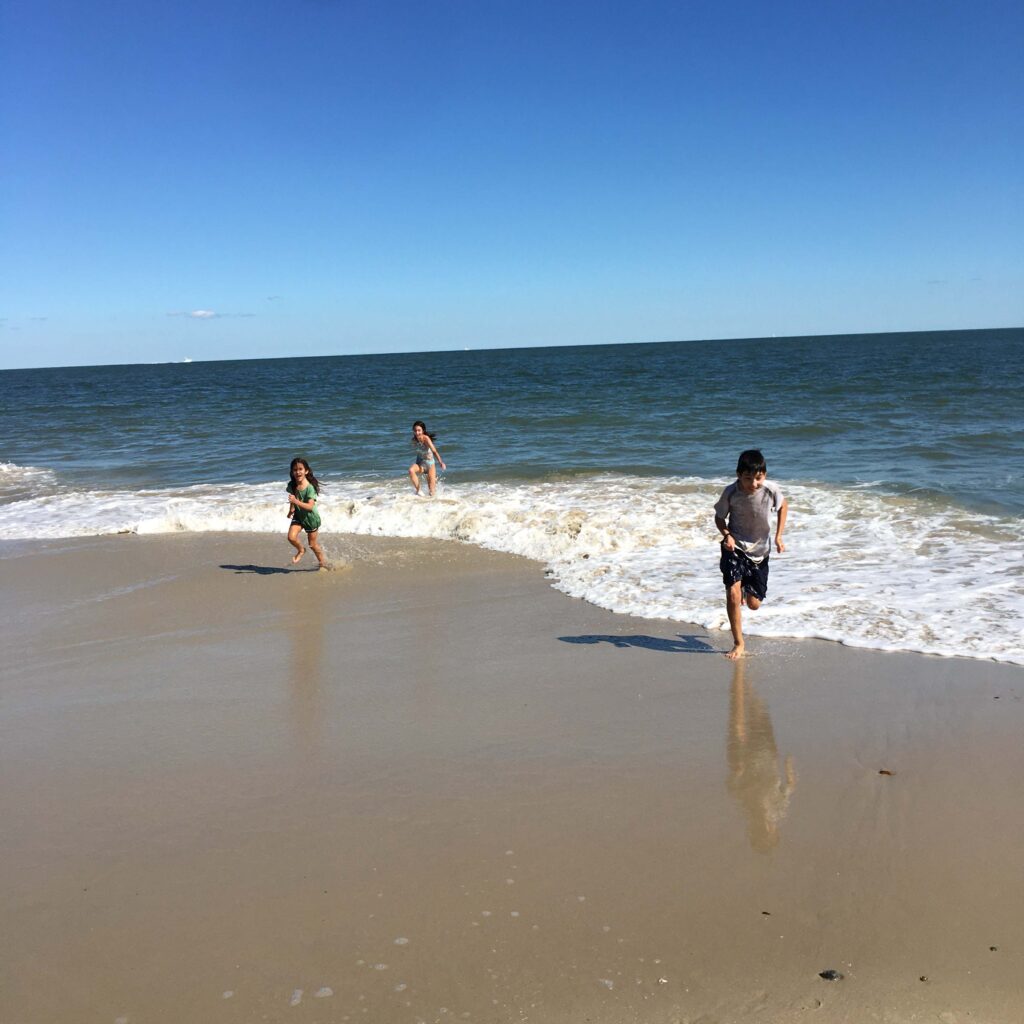 The beautiful beach presided over a natural setting, creating a feeling of peaceful seclusion. It was a wonderful place to spend our last day in Virginia. If you're traveling in the Historic Triangle area, be sure to visit!