The Market at 25th – A Taste Of Richmond
The morning after we arrived in Richmond, we realized we needed a couple of groceries. We grabbed sweaters to combat the chilly morning and walked a few blocks down the street to The Market at 25th. It's like a smaller, friendlier version of Sprouts, its whole atmosphere exuding history.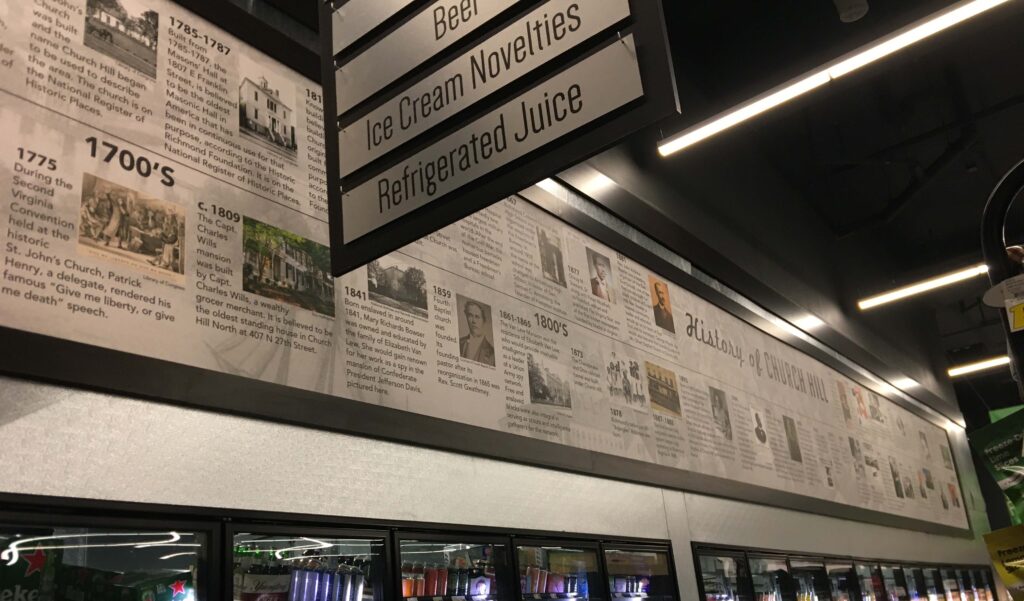 The signs marking the aisles bear the names of local churches, and the dairy aisle presents a timeline of the area. Black and white historical photographs adorn the walls. The store itself is full of a wide selection of items, also harboring Hope Pharmacy. There's a multitude of options for fresh produce, and after grabbing a salad, grapes, and some milk, we headed back to our Airbnb.
The Market at 25th is a great place to shop in Richmond. In fact, being able to walk down the street to it was one of our favorite parts about where we stayed. If we ever visit Richmond again, we'll be stopping by for a visit!