San Francisco – Your New Destination
Known for its crazy streets, cool wharves, and classy red bridge, San Francisco is a flashy urban destination that should be next on your bucket list.
Baker Beach, curled in a coastal nook, harbors an amazing view of the Golden Gate. The wide expanse of shore is circled by seaside plants, while seaweed piles about the tide line. We enjoyed drawing in the sand with the driftwood strewn about the beach. The trails just above the sand wind up gentle slopes of brush and plants.
Pier 39 is a jumble of shops piled high along the wharf, overshadowing the narrow alleyways between them. Aromas drift out of restaurant doors, and in a plaza, street performers entertain.
Sea lions adore Pier 39, and they tumble and bark on the docks, writhing in the water and snapping at fish.
A favorite destination is the Boudin Bakery, where there's loads of sourdough bread to snack on. Their shelves are brimming with all sorts of delicious sourdough in adorable animal shapes. The Boudin Bakery's sourdough is famed throughout San Francisco, and they have locations all over the city. However, this particular bakery is the main one.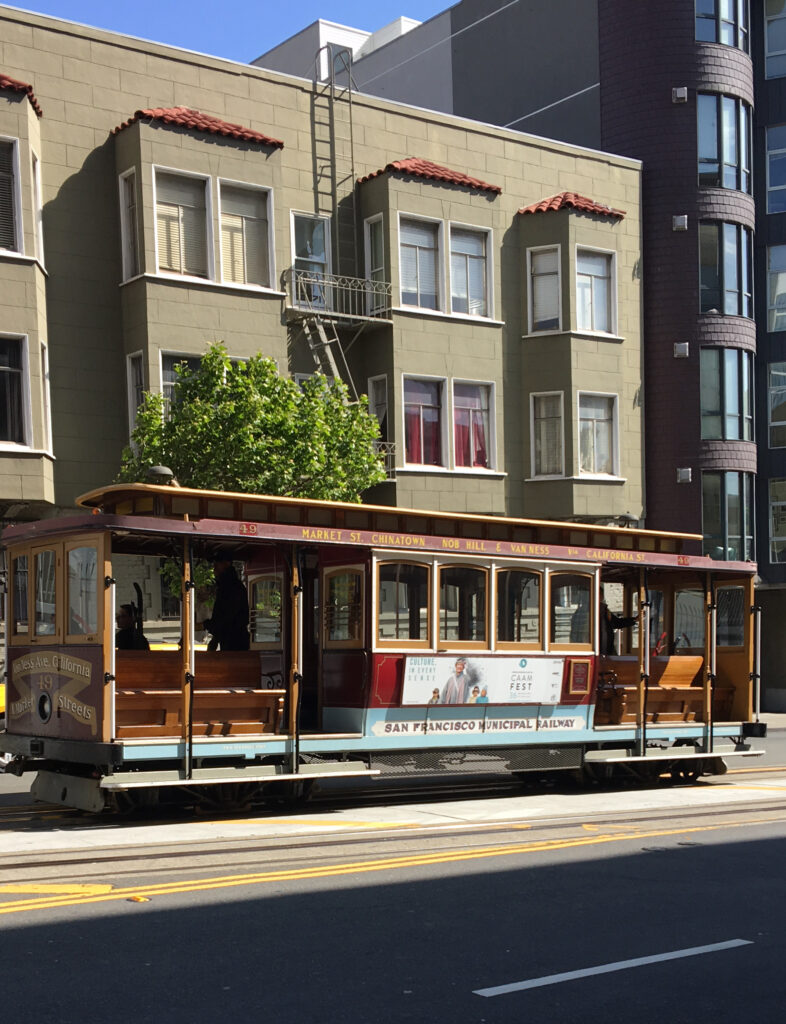 Located down on Mason Street, the Cable Car Museum contains a colorful record of cable cars' history. After learning about cable cars, we walked up to the Powell-Mason Turnaround to watch the cable cars on the turntable. Then, we jolted down Lombard Street on one!
Occupying a rectangle on the other side of the city is Golden Gate Park, where bison graze contentedly in grassy meadows.
Tucked away in a corner of the park, Koret Playground is bursting with fanciful play equipment. Two stone slides whisk down a slope, and mosaic waves form a curving wall, echoing Park Güell in Barcelona. The nearby carousel spirals around, featuring a variety of animals.
If you're craving a climb, cross Golden Gate Bridge and spend the afternoon on the Marin Headlands. Roam the trails as you watch mist sweep into the bay. There are a variety of walks to choose from, and stretches of beaches reward those who trek all the way down.